Upgrade your game nights with the artistic black playing cards.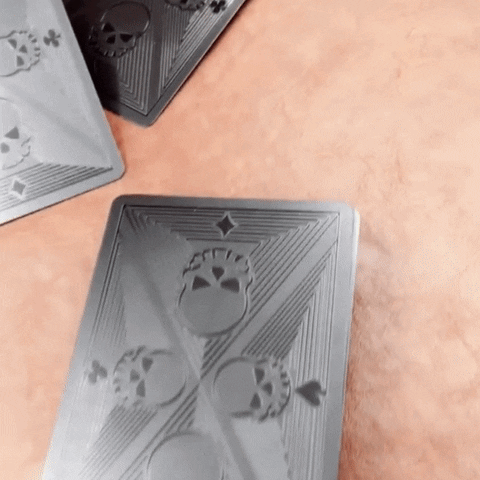 Put your GAME NIGHTS into the NEXT LEVEL with the BLACK GAMING CARD.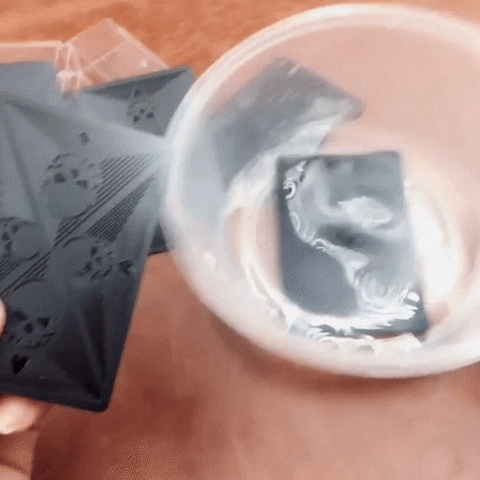 BLACK GAMING CARD is a WATERPROOF black diamond playing card with a shinning ARTISTIC design. It adds an appeal to the eyes of the players making it more fun to play than the normal deck cards. It is highly FLEXIBLE making it VERY EASY to SHUFFLE. It is SCRATCH RESISTANT, and It doesn't FADE. The WATERPROOF feature of this card can prevent the spilling of drinks ruin the game! You can also bring this card to SWIMMING/BEACH parties!
BLACK GAMING CARD has a 3D rugged surface, matte finish on the back side and smooth on the front. It is DURABLE. It has a THICKNESS of 0.30mm and the SIZE of 57x87mm.
Parameters:
Material: plastic
Product size(about): 57 * 87 mm/ 2.24 * 3.43 in
Weight: about 128 g
List:
A set of poker